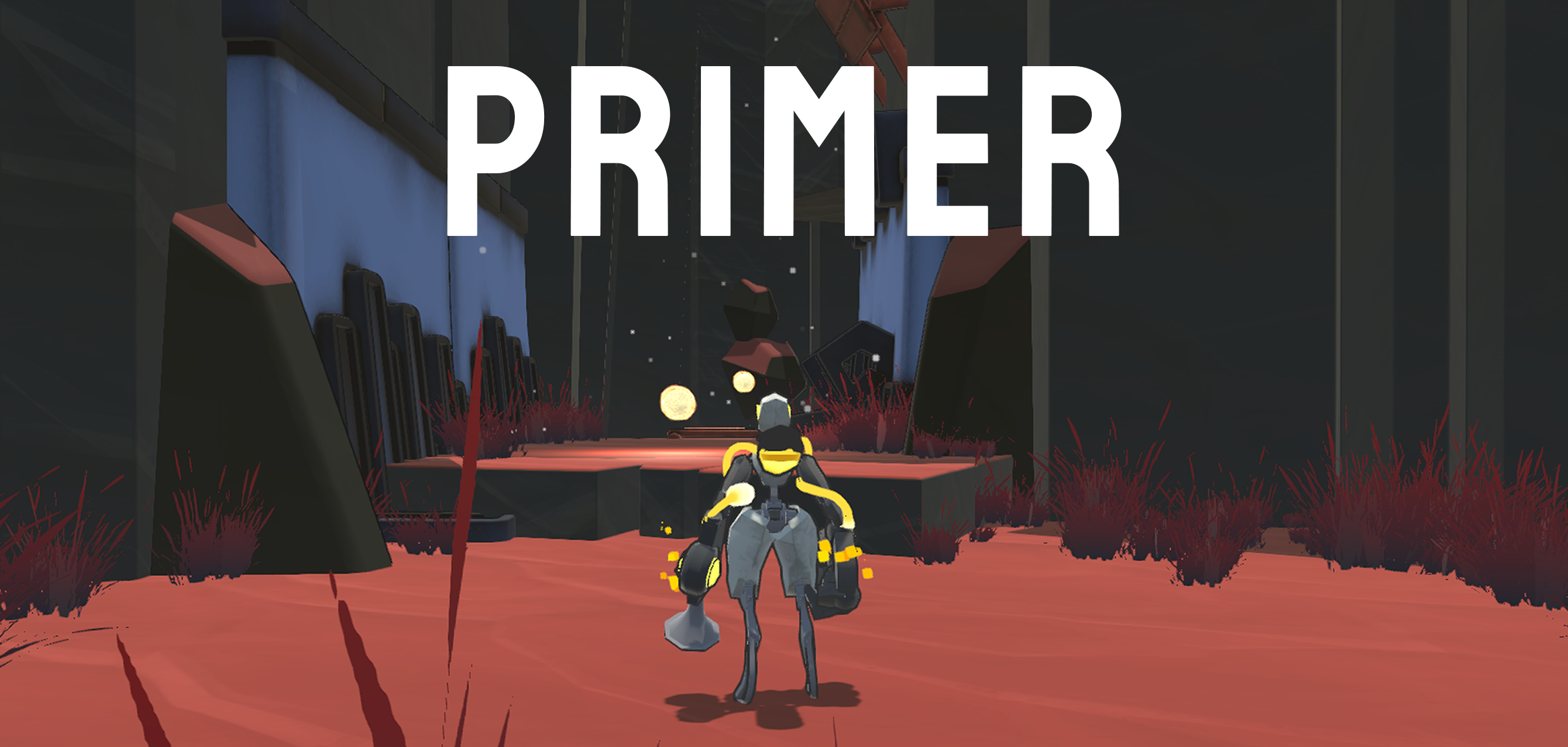 Primer (Pre-Alpha)
First PRIMER prototype released!
---
Welcome to PRIMER - where you get to play with the essence of the world!
PRIMER is a third-person creative adventure game in which you assume the role of a robot, set out to explore a unique and strange world. Magic runs freely in the environment of PRIMER and almost every object is filled with a wondrous force.
You are gifted with the ability to see and extract this magic force and use it to change the attributes of things around you.
In order to explore this brave new world and learn about its history, you have to master this ability or carve your own path led by your creativity and resourcefulness.


The current build is an early prototype through which we'd like to test the fun potential and the overall handling of our game and it's mechanics. It consists of a small level in which you can use your abilities to alter gravity and overcome obstacles!
We had the great opportunity to show this first sneak-peak at PLAY19 - a games festival in Hamburg, Germany.
Therefore the first version only had German tutorial messages,
which - rightfully so - caused some confusion when we first uploaded it to itch.io.
Version 0.1.1 now features English messages so that everyone can enjoy... understanding the controls!
We're currently working on several things, so hopefully the next update will be released soon.
First of all we are trying to find a more distinct look for our little bot and the world around it.
Then there are effects and clearer feedback to be implemented and sounds to be added while in addition we are always polishing our mechanics and the general movement.
So if you'd like to help us - download and let us know what you like and don't like about the game so far!
Thank you so much and see you soon!
Sincerely,
the Ghost Assembly