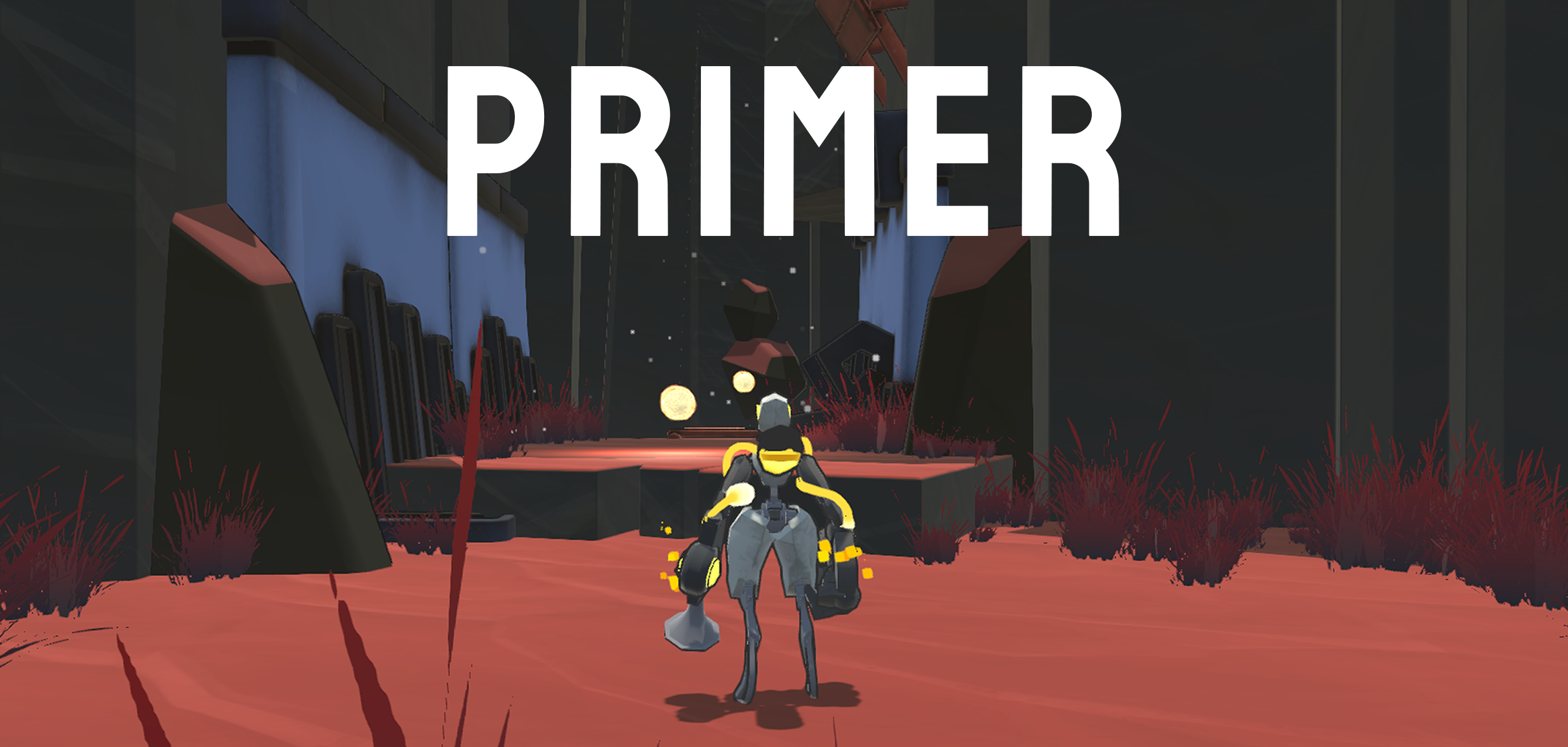 Primer (Pre-Alpha)
Christmas and a bunch of Changes.
---
Season's Greetings, everyone!
Our gift for the holidays is a fresh new PRIMER build.
We hope you may enjoy playing this new and more polished Version of our Tutorial Level during that calm time in between the years.
We've added a little festive extra to the game to get you in the Christmas mood, too!
Overview
We've made quite a lot of changes regarding the visual feedback of the Game. Most importantly we created new effects for manipulating objects in order to convey what happens to your surroundings when you enchant them. We've also implemented a resource system, to test if limiting players in their actions makes them more resourceful and adds to the overall game experience.
Please leave some feedback, if you can!
Patchnotes
[Added] Resource System
[Added] lots of Visual Effects
[Changed] selected Objects Shader
[Changed] the way of charging/decharging objects
[Changed] the targetting behavior for picking up objects
[Changed] the gliding behavior
[Changed] the tutorial level for a more streamlined experience
[Fixed] a lot of minor and major bugs, lots of jittering and wonkyness is reduced, systems should work more stable now
What's next?
We are currently creating more elaborate concept art for the visual style of the game and will hopefully be able to present you with new, more polished assets very soon! As part of polishing our graphics we are also going to rework our level entirely and add more ways in which you can interact and play with the world. In addition we're currently planning on adding a Tool with which our Bot manipulates gravity rather than doing it with it's bare hands.
Thank you to everyone who's shown some interest in our project - you're amazing!
We wish you all the best and a PRIMERRY CHRISTMAS! (Sorry for that pun.)
Sincerely,
the Assembly Ghosts